You are in the right place! Join one of the most exciting new communities in the Vegan & Plant-Based World: Thrive and Inspire Community.
There are many reasons people chose to live Vegan or Plant-based, whether it is for their health, for animal welfare, the environment, or solving world hunger. The connecting thread is our passion to encourage others to be open to learning more about our choices.
 If you are feeling isolated or disconnected from others who share your passion, then the Thrive & Inspire Community is for you.
How This is Different
Many membership sites focus on one topic. Our community allows you to explore different topics in Passion Pods, topic specific groups. You can be active in as many Pods as you like. Regardless of the topic you can:
Quickly find the most appropriate curated resources you are interested in

Build your own supportive network

Share your passion with like-minded people

Learn from the Professional Passion Pod leader

Gain access to special events, presentations, and products

Discover strategies for improving your personal communication and interactions with those who are not vegan/plant-based

Find new ways to advocate for your passion

Feel inspired – You are Not Alone!
Your Private Community – outside of Facebook
We know Facebook isn't for everyone, that's why we are creating our own community. It will be a safe space where you can discuss topics or find specific information without bots and tracking.
This 24/7 community will unite us globally so you can learn and connect with like-minded people. All of us who share the vision of planting seeds of hopeful curiosity in our family, friends, and social circles.
We are excited to welcome you to this new community!




Want to join the


Master Vegan Conversations programme?
Navigating Your Membership
1 - Select Your Membership
2 - Access any or all of the items below
To sign up for the Master Vegan Conversations course, click the Join Now button and join the premium community (if you are not yet a member). There are options to sign up for 3 months, 1 year, or lifetime memberships.
Once you are enrolled as a premium member, you will be on the Thrive and Inspire Community Premium Membership page. Scroll to the bottom of the screen and click on the Master Vegan Conversations course icon.  
Enrollment for the live class closes June 30, 2023. You will have access to the recorded class videos in the Master Vegan Conversations portal. Lessons will be uploaded within a week after each live class session.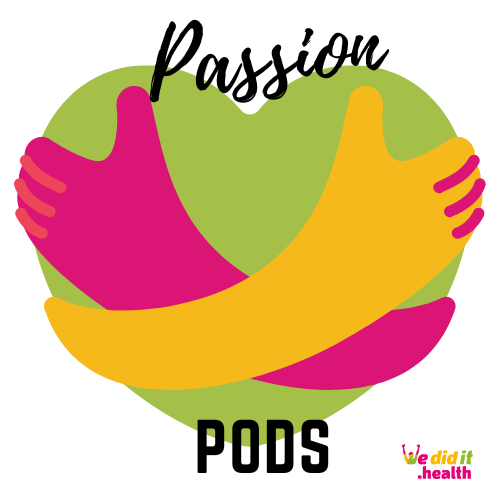 Overcome preconceived notions about vegans with a better message


It's frustrating, even disheartening, to see those you care for continue to choose foods that will not enhance their health. Watching friends and family suffer from obesity or chronic health conditions hurts. Especially when you are excited and committed to inspiring nonvegans to discover all the benefits of a plant-based lifestyle, including health, compassion for animals, and climate healing.

It can feel as if you are forging this path alone, without others who understand. Where are the others working to share this message? If only there were mentors and advisors who could share tips and success stories about their interactions with curious yet skeptical listeners.

The good news? There's such a community! We've already trained over 150 Certified Ambassador and impacted thousands more through our weDIDit.Health community.

Frequently Asked Questions
What's included in the Free Membership?
The Free Membership gives you access to all Passion Pods and general discussions.
How many Passion Pods can I belong to?
There's no limit to the number of Passion Pods you can visit or participate in.
What if there are no Passion Pods that interest me?
You can volunteer to form one and serve either as a professional leader or community moderator. Please email us at [email protected] 
What are the advantages of a paid membership?
As a paid member you have exclusive access to additional trainings and closed presentations not available to free members. It also gives you a discount in our Marketplace where you have early access and special offers from our Professional Leaders and Affiliate Partners.
How can I cancel?
Contact our Customer Service at [email protected] for quick and easy cancellation.
Navigating Your Membership
Select Your Membership
Access any or all of the items above